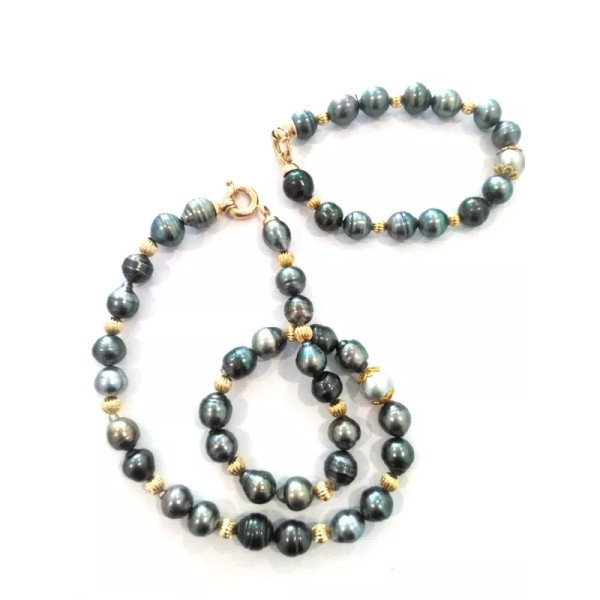  
Cordelia set of gold and Tahitian pearl bracelet and necklace
Cordélia set of gold and circled Tahitian pearl necklace and bracelet.
The Cordélia set of jewelry is the ideal gift for your wedding anniversary gift, traditionally for the 30th anniversary, or simply those who love Tahitian pearls.

The necklace and bracelet are assembled with care to form a harmony between the pearls and both of the pieces of jewelry.
Small 9k gold ferrules are added to the pearl strands to add some luminosity typical of precious metal.

The clasps are either Sterling silver or 18k gold.
Upon request, we can use white gold for the metal elements.

In order to give you a result you are satisfied with, we can send pictures of the pearls we intend to use upon request.
All of our jewelry comes in an individual jewelry box along with a GIA authenticity certificate
No customer reviews for the moment.